An easier way to make local and international transfers (Pay-Outs)
Make transfers to business partners, customers and suppliers in 150+ countries across Africa, Europe, South Asia, South America, at the best rates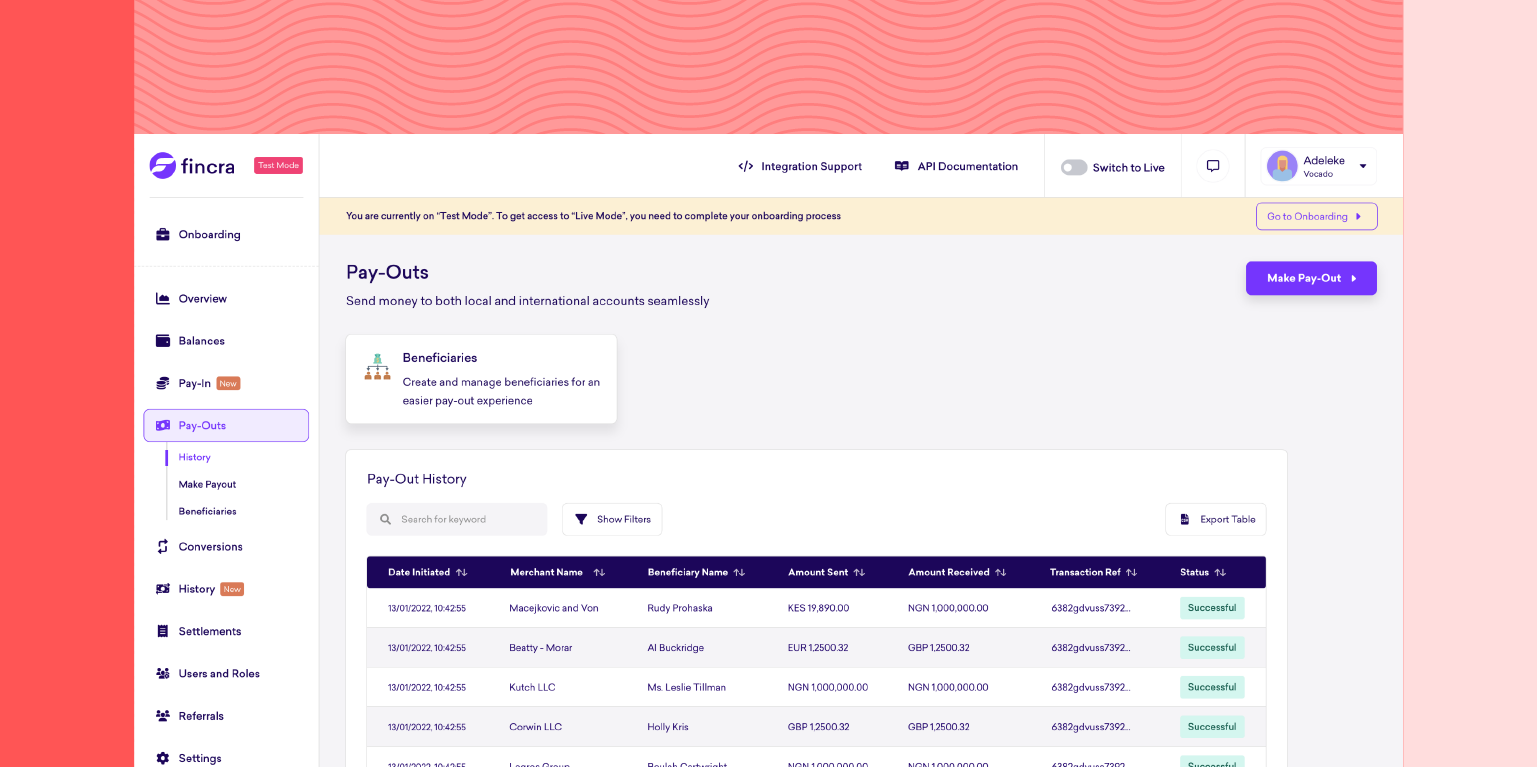 Send money quick and easy via our API or portal
With Fincra, you can automate your payout processes and send fast payments without hidden fees.
Cross Currency Payouts
Transfer funds from one currency to another currency using Fincra
Same Currency Payouts
Movement of funds within the same currency
An easier way to make transfers
Make automated payouts in 40+ currencies across 150+ countries in Africa, South Asia, South America & the rest of the world through bank accounts, mobile money wallets and cash pick-ups (Coming soon)
Make transfers in bulk
Send payments in bulk to your employees, suppliers, or manufacturers, either internationally or locally.
Remittance made easy
Take advantage of our extensive payment network for SWIFT, SEPA, SEPA Instant, CHAPS, FAST, NIP transfers with low and transparent transaction fees.

Pay-Out Methods
 Fincra offers Payouts through these methods
Bank Accounts Transfer

Mobile Money Transfer

Fincra Account to Account transfer

Cash pick-ups (Coming soon)
Simplify your payouts
By utilizing a single integration, you can automate your transfers to individuals or businesses and reduce the chances of human error. We will handle all the complexities.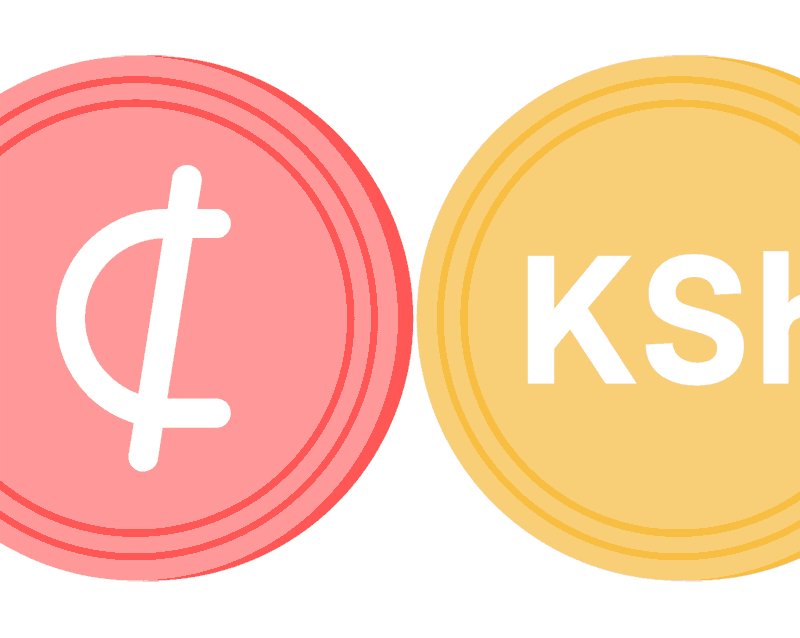 Pay-Out Supporting Features
Simplified payout process
Using a single integration, you can automate hours of operational overhead and reduce the likelihood of human error.
View view extended details of previous transfers
Manage beneficiaries (payout recipients), create new beneficiaries at the point of Payout and Payouts can be made without saving beneficiaries.
Local & Cross-Currency Payout
Make same currency payouts and cross-currency payouts seamlessly. This also supports currency conversions.
Disbursement and payroll management
Fincra Pay-Out API allows the bulk capability for pay-out to different countries and currencies across Africa. Allow payroll companies to facilitate payments across Africa and make cross-currency and single-currency Pay-Outs.
Delight partners with settlement
Fincra provides the infrastructure for Pay-Out needs for all types of businesses. From bookmakers making payments to winners to logistics and mobility businesses making payments to drivers and agents etc. Businesses can make single and bulk Pay-Outs to partners with our Pay-Out API that allow payment via Merchant Dashboard.
Manage currencies and facilitate cash repatriation
Leverage our treasury solution to settle and move funds outside the country to meet obligations from partners in other available currencies.
Our payout network is available across 150+ countries. Without any hidden fees you can:
Fincra's Pay-Out product ensures you can seamlessly make transfers into any of our supported currencies.
dependent on the Pay-Out channel
Security and Compliance Focus
Fincra operates with the highest level of security and compliance required of a payments infrastructure.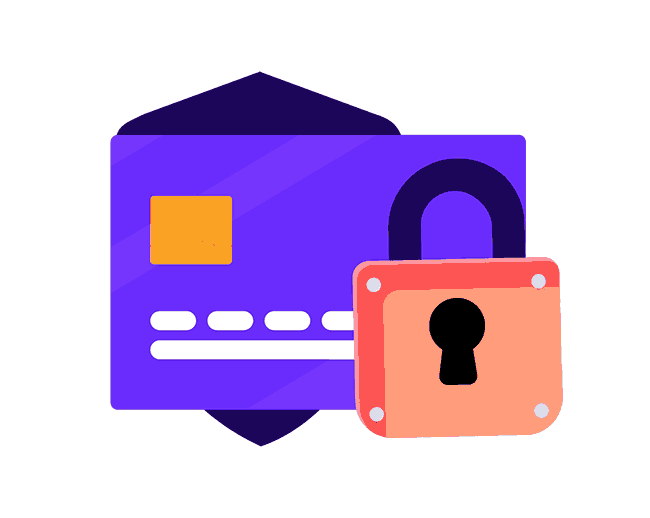 PCI DSS Level 1
Fincra is PCI DSS certified
PSSP Certified
Fincra is a licensed Payment Service Solution Provider
NDPR Certified
We abide strictly to the Nigerian Data Protection Regulation
KYC and AML
Seamless Know Your Customer and AML checks
MSB Canada
Fincra is is a licensed Money Service Business in Canada
MFB Nigeria
Fincra was issued its Microfinance Bank license in Nigeria
The complete payment solution
Fincra helps businesses across Africa with solutions-via merchant dashboard, APIs and white labelling- to send and receive money locally, internationally, online and offline.