Sell anywhere online
Sell online without a website; Fincra's Payment Links give businesses our Checkout flow to close sales and increase revenue with just a few clicks.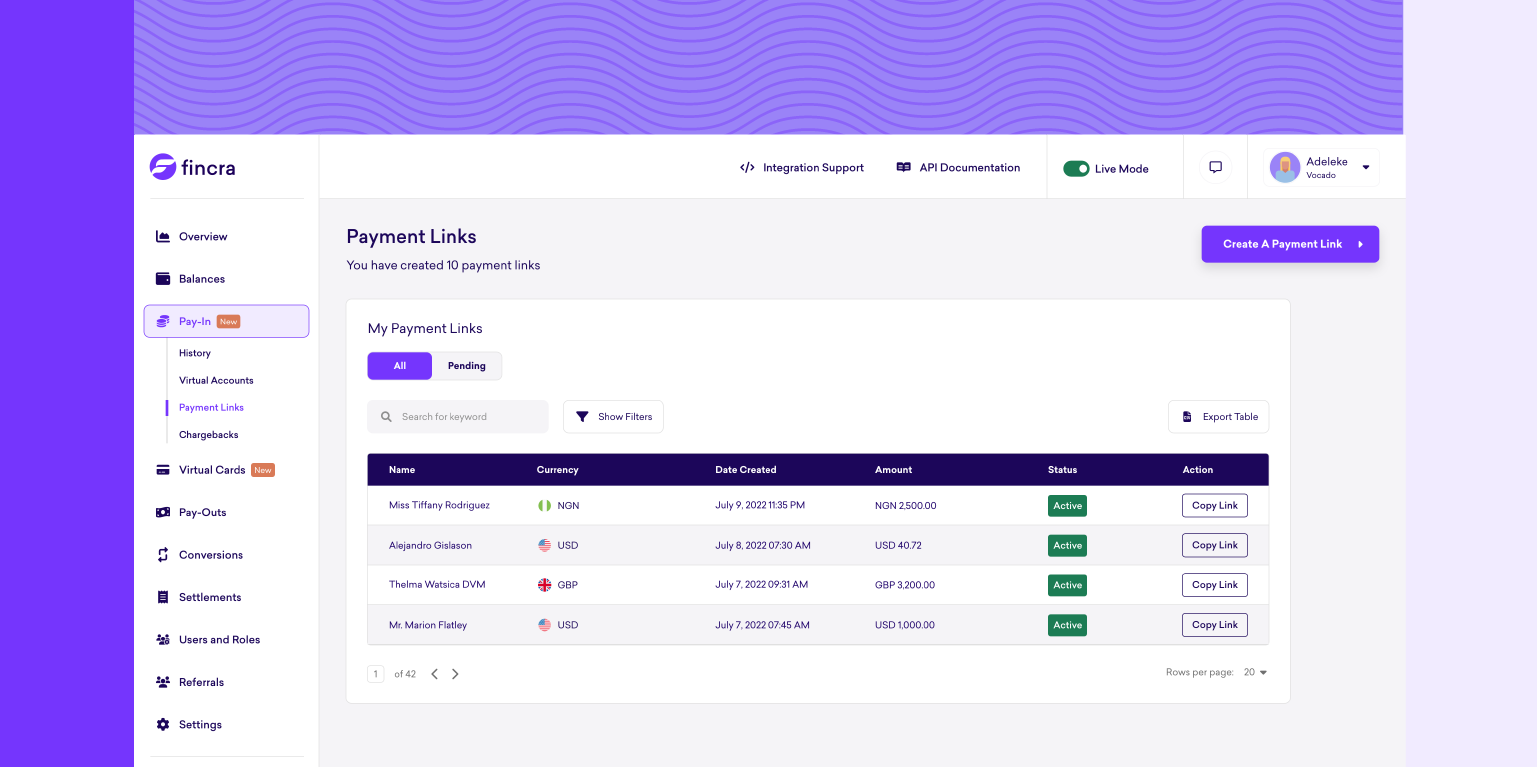 Get a Checkout flow without a single line of code
Quickly close sales with Fincra's payment page with no single line of code required. Businesses of all sizes and types can sell online without a website with Fincra's Payment Links.
Boost sales and customer satisfaction with flexible payment methods
With Fincra's Payment Links, businesses have access to payment pages with different payment methods, offering customers the flexibility to choose. Customers can pay with their cards, bank transfers, Mobile Money and PayAttitude.
Customisable and tailored to your needs
With Fincra's Payment Links, businesses can design and customise the payment experience to fit their brand and specific requirements. Take complete control of your payment page. 
Streamline the sales process with API-generated Payment Links
Call Fincra's Payment Link API to easily automate the process of creating and sharing Payment Links, making it more convenient and efficient for your business to collect payments.
Create, share and sell
Selling online with Fincra's Payment Links takes just three simple steps; 
Create a link to sell a product or service 

Share the link with customers online 

Quickly close sales and get paid
Sell everywhere
Payment Links allow businesses to sell through several marketing channels; on social media, via promotional emails, chatbots, and messaging platforms. 
Seamless integration with Fincra's exceptional support
Fincra's API allows for easy integration with your existing system. Fincra has an excellent, dedicated support team well-versed in API integration and ready to assist if you encounter any technical difficulties or have any questions.
Security and Compliance Focus
Fincra operates with the highest level of security and compliance required of a payments infrastructure.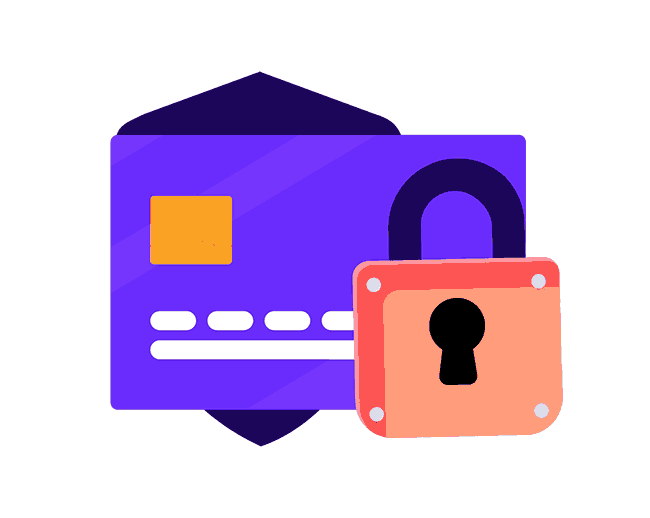 PCI DSS Level 1
Fincra is PCI DSS certified
PSSP Certified
Fincra is a licensed Payment Service Solution Provider
NDPR Certified
We abide strictly to the Nigerian Data Protection Regulation
KYC and AML
Seamless Know Your Customer and AML checks
MSB Canada
Fincra is is a licensed Money Service Business in Canada
MFB Nigeria
Fincra was issued its Microfinance Bank license in Nigeria
The complete payment solution
Fincra helps businesses across Africa with solutions-via merchant dashboard, APIs and white labelling- to send and receive money locally, internationally and online.
For quick and seamless payment collection via cards, bank transfers etc., from individuals or businesses in the UK, EU, US, Nigeria and other African countries.
Easy payouts to beneficiaries across 100+ countries through any of the available payout methods.
Our Utilities API offers merchants a simple, fast and easy way to process bill payments such as airtime & data, electricity/energy payments and cable TV subscription.