Collect payments with a secure payment gateway
Fincra provides virtual bank accounts in NGN and other methods for you to accept payments seamlessly. Businesses in retail, e-commerce, marketing, hospitality, travel agency, consulting and service industries use Fincra to collect and process payments.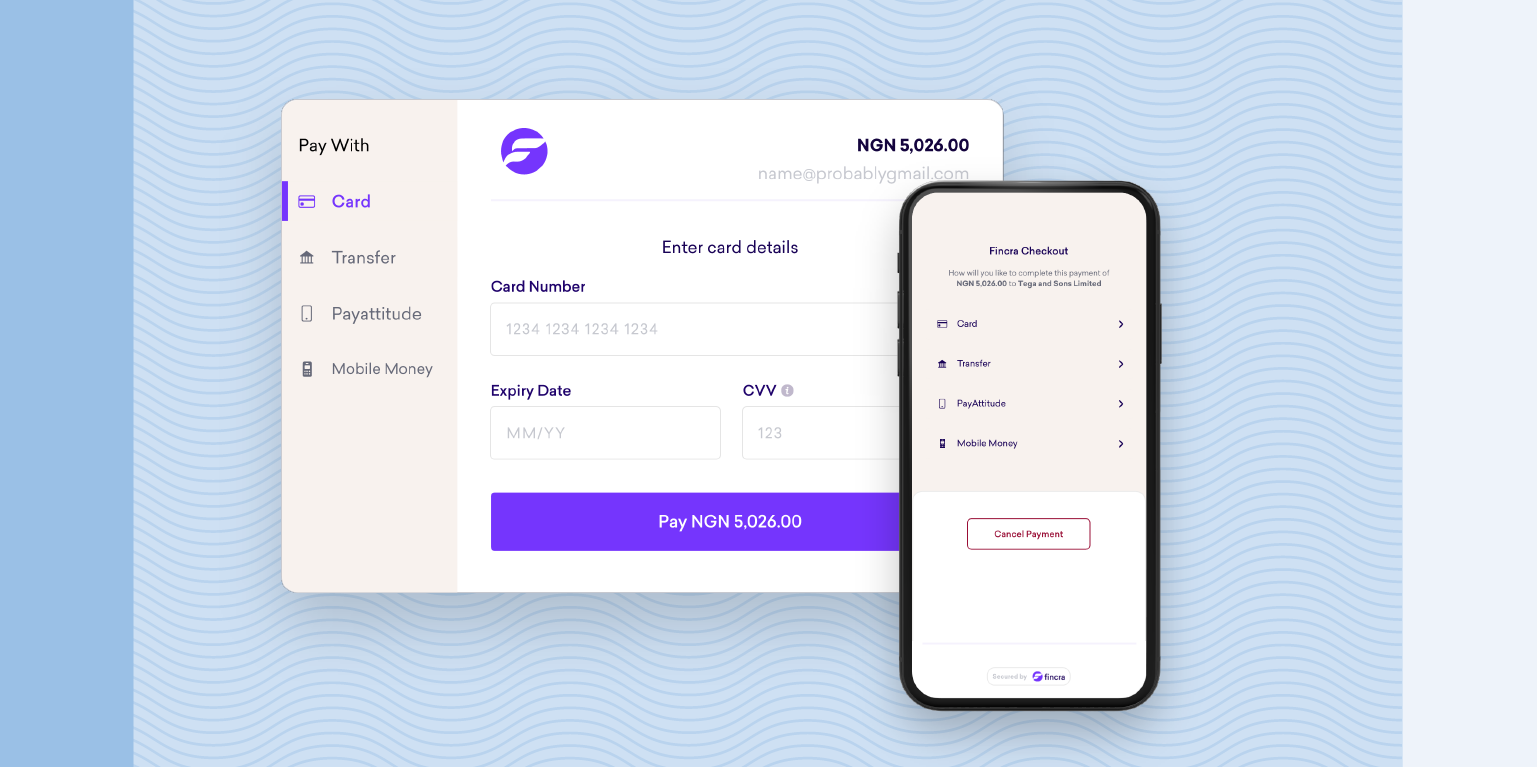 Different payment methods for you
You can collect payment from customers in NGN using these accessible methods:
Virtual Account

Payment Link

Checkout

Direct Charge API
Experience frictionless payments with Fincra
Your customers can pay you on Fincra using these available channels:
Debit/Credit Card

Bank Transfer

Mobile Money

PayAttitude
Save money when you collect payments with Fincra
Fincra makes it easy for you to accept Naira payments from customers. When compared to other payment providers, we offer the most competitive pricing. While some charge up to 1.5% capped at N2,000, we charge 1.2% capped at N1,700.



Create personalised payment experiences with Fincra APIs
Develop, design and automate your payment collection process with our easy-to-integrate APIs.
Collect payments from your website/app with customizable checkout

Manage and review customers transactions on-the-go

Verify the authenticity of customers details including account numbers, BVN and more

Send payments to beneficiaries seamlessly
NGN Virtual Account for easy payment
Create limitless NUBAN-compliant Virtual Accounts for your business from the Merchant Portal or API. Businesses can easily accept payments with the NGN Virtual Account, allowing customers to Pay with Bank Transfer.
Easy checkout
Fincra payments page provides an optimised checkout experience for your customers. There's flexibility and a variety of payment options available.
Easily sell online without a website
Customers can pay with a card, bank transfer and Pay with PayAttitude. Businesses without a website can get Fincra Checkout via a Payment Link.
Multiple ways to collect payments from customers in NGN
Sign up and start receiving payments in minutes
Payment Links:

Create customisable payment links that can be shared to initiate a payment.

Virtual Accounts:

For getting paid in Naira.

Direct API:

A direct API to build fully customised payment experience

Checkout: Fincra's Checkout flow dynamically adapts to your user interface, customer's device and location to increase conversion and optimise customer experience.
Accept NGN payments from your customers using Fincra Payment Link in this short demo.
Security and Compliance Focus
Fincra operates with the highest level of security and compliance required of a payments infrastructure.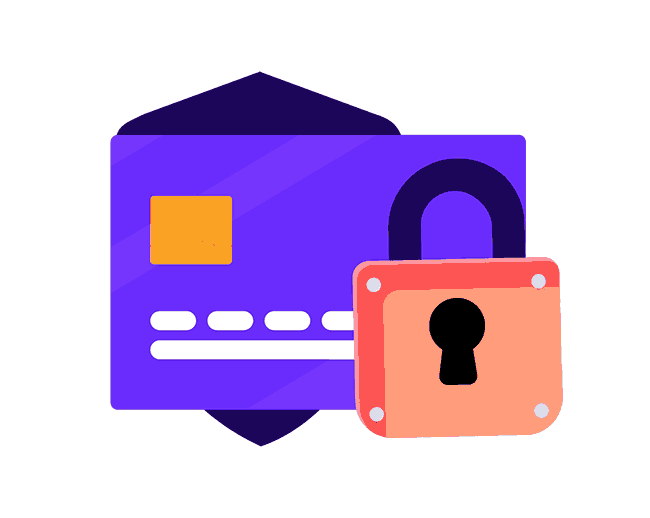 PCI DSS Level 1
Fincra is PCI DSS certified
PSSP Certified
Fincra is a licensed Payment Service Solution Provider
NDPR Certified
We abide strictly to the Nigerian Data Protection Regulation
KYC and AML
Seamless Know Your Customer and AML checks
MSB Canada
Fincra is is a licensed Money Service Business in Canada
MFB Nigeria
Fincra was issued its Microfinance Bank license in Nigeria