The ultimate in-person payment solution 
Transform your business with Fincra POS Terminal. Boost customers' loyalty with a fast, secure, and convenient in-person payment experience.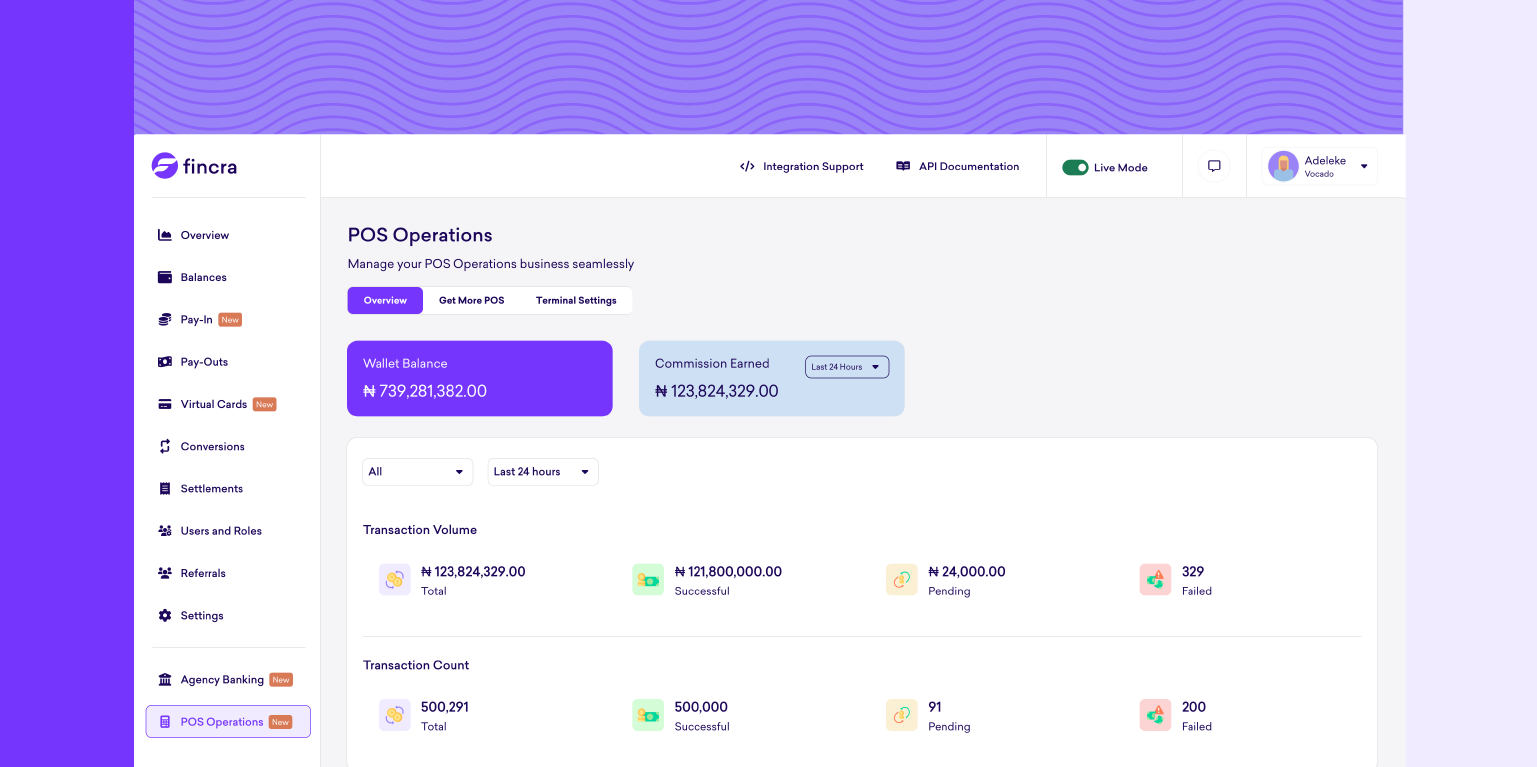 More than a POS
You can do much more than just card transactions with your point-of-sale devices. Fincra POS Terminal offers a variety of payment methods, including Pay with Transfer. This allows customers to select the payment method that is most convenient for them.
Quick in-person sales 
We understand the difficulties associated with offline payments for businesses and developed our POS Terminal with them in mind to improve retail businesses. Receive payments and print receipts as quickly as possible to reduce customer wait time. 
Optimise your business operations 
Fincra POS Terminal comes with new and improved technology that offers high-speed connectivity and reliable performance. Our POS Terminal is quick and easy to install, perfect for busy retail environments and also to increase operational efficiency in brick-and-mortar businesses. 
Insights for business growth 
Fincra's POS Terminal solution provides an intuitive dashboard that displays real-time transactions, reporting and analytics from all POS pay points to help you understand your customers better and make smarter business decisions based on patterns and trends.
Easily Customisable
Our white-label solution for Fincra POS Terminal allows developers and businesses to build custom apps specifically for their brand needs. For example; 
Customise the design and content of customers' receipt tailored to reinforce the brand of the business. 

Add logos, brand colour schemes, and other branding elements. 

Custom receipts with personalised messages and offers that are tailored to the customer's interests.

Business in logistics & mobility, travel & hospitality, etc., can create a menu on POS devices to manage supplemental payments. Passengers can pay for excess luggage, transit buses, tickets etc., with the devices deployed at different locations.
There's no guess working. Fincra POS Terminal gives insights into important metrics such as sales volume, transaction frequency, customer demographics, average purchase size, etc., to help inform strategies and drive sales. 
Improve last-mile delivery efficiency 
Deliver goods to your customers' doorsteps without a hiccup in the delivery process. Fincra POS Terminal provides various payment collection options -via cards and bank transfers to optimise e-commerce delivery and drive customer satisfaction. 
Quick access to your funds 
Once you've made a sale, you would want your money available to you quickly to run your business. Fincra grants you quick access to your money wherever it settles. 
Excellent support
Our team of specialists is ready and waiting to help you with POS Terminal setup, management and any other issues to help keep your business growing. We are available by live chat, email, Slack, Skype and phone. 
We built the infrastructure, so you don't have to
Fincra offers a robust suite of payment solutions to help your business grow. Our online and offline payment solutions allow businesses to accept payments securely, send payouts and provide financial services to their customers.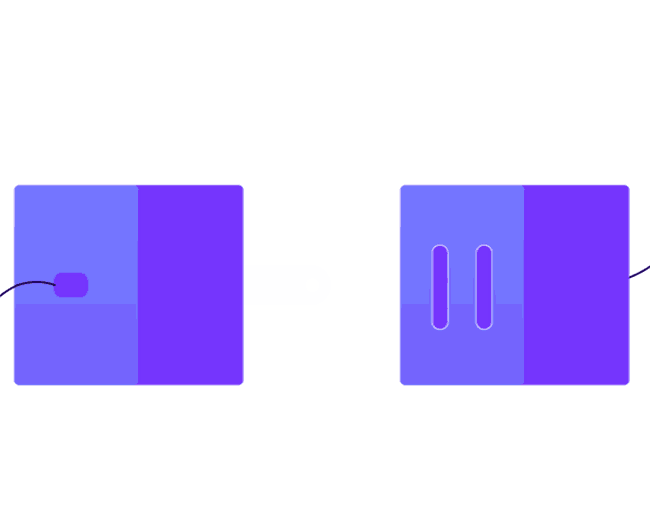 Security and Compliance Focus
Fincra operates with the highest level of security and compliance required of a payments infrastructure.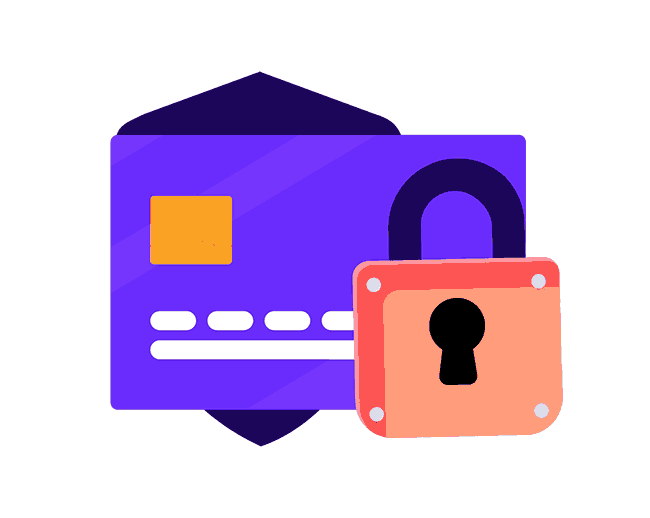 PCI DSS Level 1
Fincra is PCI DSS certified
PSSP Certified
Fincra is a licensed Payment Service Solution Provider
NDPR Certified
We abide strictly to the Nigerian Data Protection Regulation
KYC and AML
Seamless Know Your Customer and AML checks
MSB Canada
Fincra is is a licensed Money Service Business in Canada
MFB Nigeria
Fincra was issued its Microfinance Bank license in Nigeria
The complete payment solution
Fincra helps businesses across Africa with solutions-via merchant dashboard, APIs and white labelling- to send and receive money locally, internationally, online and offline.